We have several categories of wines, all hailing from premium South Australian grape growing regions.
The Flagship wine is the Reserve Shiraz, and this carries the ELLIPSE label. 100% Barossa Valley Shiraz fruit from a single vineyard near Williams Town at the southern end of the Barossa Valley. Traditional winemaking techniques, including hand picking, the use of a hand plunged open fermenters, were used in the initial stages before being transferred to 60% new oak.
In the ROUND Series we have a Coonawarra Cabernet Sauvignon and a Barossa Valley Shiraz. Each of these wines is true to their variety and to their region. I have selected varieties that I believe make the best wines which fit the philosophy of regional varietal character.
The ARC series are the fiscally approachable range in the GISA portfolio. Like the Round Series these are regional varietal wines that punch well above their price point. We currently make a Adelaide Hills Sauvignon Blanc, a Coonawarra Cabernet and Barossa Valley Shiraz. To complete the range we make a vintage Adelaide Hills Blanc de Blanc.
4 Stand Alone Wines
Standing apart form the Geometric themed ranges we make several individual Stand Alone wines. These include an Clare Valley Riesling called Polish Hill River Riesling, a McLaren Vale Grenache Shiraz Mataro, called Ellipsis (google it) and a Mourvedre Shiraz Grenache we have called Old School.



The flagship white wine in the portfolio is a Piccadilly Valley Chardonnay, that we have cunningly named, Piccadilly Chardonnay in an attempt to try to minimise the confusion.
In addition to the GISA branded wines we make 2 additional ranges. The Progenitor range containing a Sauvignon Blanc, a McLaren Vale Shiraz and a Barossa Shiraz. This is a homage to the history of the Henbest family and carries the Henbest coat of arms.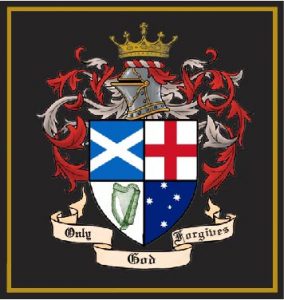 The final range is a range called Moonshot. It is a label that captures the essence of the wine industry. It highlights the uncertainty of the industry and the unlikelihood of a positive outcome. Despite the uncertainty these are exceptional value for money wines.